News
Posted on 05/06/21
"Within the charming valley of Everdell, beneath the boughs of towering trees, among meandering streams and mossy hollows, a civilization of forest critters is thriving and expanding. From Everfrost to Bellsong, many a year have come and gone, but the time has come for new territories to be settled and new cities established. You will be the leader of a group of critters intent on just such a task. There are buildings to construct, lively characters to meet, events to host—you have a busy year ahead of yourself. Will the sun shine brightest on your city before the winter moon rises?" - Board Game Geek
Everdell, Everdell: Bellfaire, and Everdell: Pearlbrook will all be available at OwlCentralGames.com and in person at Owl Central Games on Friday, May 7th.
Posted on 05/02/21
Owl Central Games is bringing back events! We're going to be starting small and playing safe is our main concern.
Starting Friday, May 21st we're going to be holding small 8-16 Player events on Fridays, Saturdays, and Sundays.
Fridays will be Magic 8 player capped WIN-A-BOX events at 5pm. There will be one for Standard and one for Modern, Single Elimination, with the winner receiving a Set Booster Box.
Saturdays will be a four swiss round Pokemon event at 1pm, 16 player capped, which each player receiving at least one pack or more based on how many rounds they win.
Saturdays at 5pm will be 2 competitive Pokemon event, 8 player Single Elimination, one for Standard and one for Expanded, and the winner of each will get a played Base Set CHARIZARD!
Sundays will Casual Commander Pods (4 players) with in-game achievement points at 1pm and Competitive Commander Pods (4 players) at 5pm.
These events are being capped so we don't go over a maximum of 16 players in the play area. If you wish to register for these events you can purchase an event ticket on our website or give us a call at 610-929-2137.
Pricing and further details for these events can be found in the item description of the event ticket.
CLICK HERE TO REGISTER FOR UPCOMING MAGIC EVENTS
Posted on 04/29/21
Develop the most effective network of mecha-botanics, the combination of plants and science! Botanik offers fluid mechanics (one action per turn), in addition to an ingenious exchange system, associated with tiles of different groups/colours.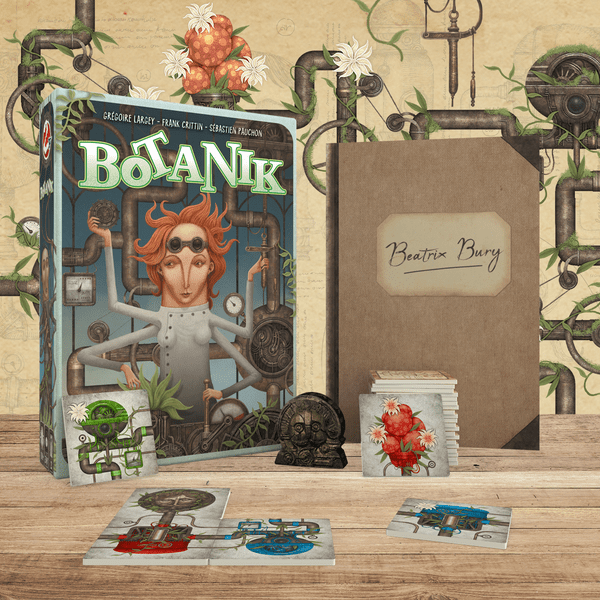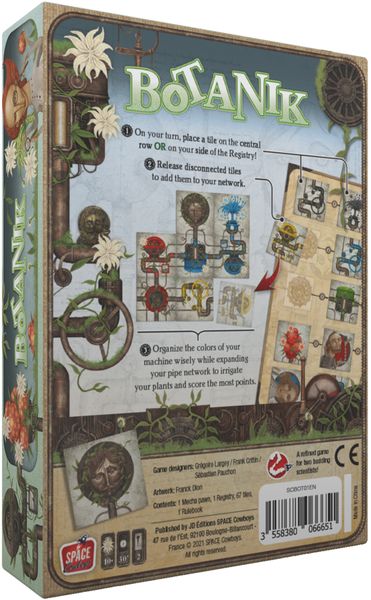 Posted on 04/24/21
The following products are available for preorder and are releasing on May 21st

Star Wars Legion: A-A5 Speeder Truck - $59.95
Posted on 04/19/21
The next Magic: the Gathering set is almost here and Owl Central is your goto place for fun.
Call 610-929-2137 or click the links to order today -> Booster Boxes, Commander Decks, Prerelease Kits, Bundles!
Get ready to go to school on Friday, April 23rd!
Posted on 04/19/21
Here's a list of upcoming Games Workshop products coming out on Saturday, April 24th!
Broken Realms: The Celestial Stampede $110.99
Broken Realms: The Sorrowmourn Choir $76.99
Broken Realms: Atra'zan's Blazing Cavalcade $68.99
Broken Realms: Be'Lakor $34.99
Thanks for dropping by!
Posted on 04/16/21

Strixhaven Prerelease is here!
Get your Prelease Kits and Set Booster Box now while they last:
Silverquill Prerelease Kit $30
Witherbloom Prerelease Kit $30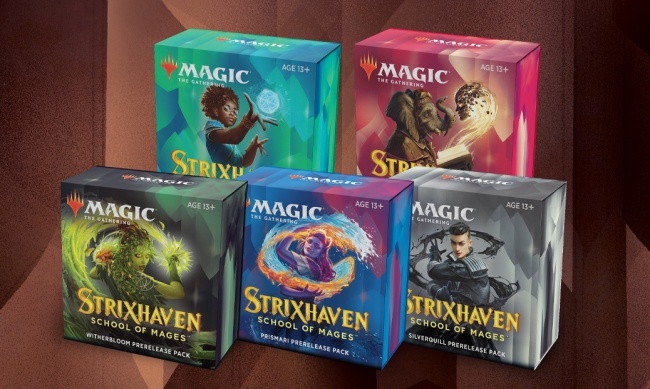 Posted on 04/12/21
There's a tooooooooooooooon of new products coming out this Saturday, April 17th by Games Workshop. Warhammer Underworlds, Blood Bowl, and more!
Here's the quick rundown of everything coming out and links for preordering:
Posted on 04/10/21
Warhammer Quest: Cursed City is out today at Owl for $169.99. That's $30 of MSRP!
Call the store at 610-929-2137 or checkout online to hold your copy today.
Posted on 04/08/21
YuGiOh: Ghosts from the Past Booster Box 1st Edition are available for Preorder from Owl Central Games. This product releases April 16th. Supply is limited so call 610-929-2137 or order online to reserve yours today.
Ghosts from the Past 1st Edition Booster Box - $24.99 (Releases April 16th)
Posted on 04/06/21
LOOK WHAT'S NEW AT OWL CENTRAL GAMES!
The following products will be available on release April 9th!
You can order online or call 610-929-2137
The Initiative — a unique co-operative board game of story, strategy, and code-breaking — lets players take on the role of teenagers in 1994 who have found a mysterious board game called "The Key". Not only will they play The Key, but players will help the teens through a pivotal chapter of their lives by following a series of missions linked together via an interactive comic book.
A mission gone wrong. Tensions continued to mount aboard your colony ship as the days dragged on. An anonymous act of sabotage has sent the ship plummeting to the surface of a frozen uncharted planet. Damaged beyond repair, the scattered remains will do little to protect you from the brutal cold.
Posted on 03/27/21
The following products are release April 3rd from Games Workshop. You can preorder by clicking the links or give us a call at 610-929-2137 and one of our helpful sales associates will be able to get your minis order processed!

LUMINETH REALM-LORDS SEVIRETH $55.99
LUMINETH R-L: VANARI STARSHARD BALLISTA $51.99
LUMINETH REALM-LORDS: ELLANIA & ELLATHOR $46.99
LUMINETH REALM-LORDS: HURAKAN WINDMAGE $38.99
LUMINETH REALM-LORDS: VANARI BANNERBLADE $34.99
LUMINETH REALM-LORDS SCINARI CALLIGRAVE $29.99
LUMINETH REALM-LORDS SCINARI LORESEEKER $29.99
LUMINETH REALM-LORDS SHRINE LUMINOR $59.99
WARSCROLLS: LUMINETH REALM-LORDS (ENG) $21.99
BATTLETOME: LUMINETH REALM-LORDS HB ENG $34.99
BROKEN REALMS: HORREK'S DREADLANCE $97.99
BROKEN REALMS: INVIDIAN PLAGUEHOST $76.99
BROKEN REALMS: XINTIL WAR-MAGI $68.99
BROKEN REALMS: MORTEVELL'S HELCOURT $68.99