Phyrexia: All Will Be One
The Planeswalkers who gathered to stop the Phyrexians on Dominaria lost—badly. They failed to halt the Phyrexian schemes to stop heroes valiantly fighting their oldest foes. Now, every plane of the Multiverse is in Phyrexian sights with their plan to invade them all. The only hope that remains is to take them out on their home turf, destroying the Phyrexian's means to Multiverse invasion. The risk that some—all—of the heroes fall to Phyrexians is high, but the stakes for everyone else are even higher.
It's now or never for the heroes heading into danger. Planeswalkers team up and head down into New Phyrexia to end the threat of invasion once and for all. Ten total Planeswalkers appear as new cards in Phyrexia: All Will Be One, though which are heroes ready to fight the Phyrexians and which join the Phyrexians in compleated perfection is something the story will reveal.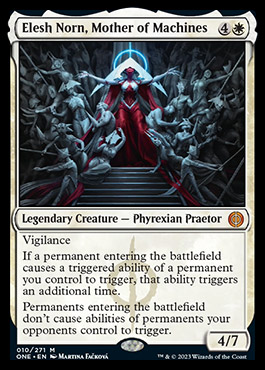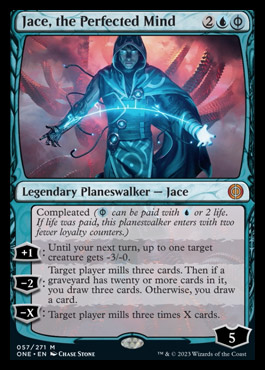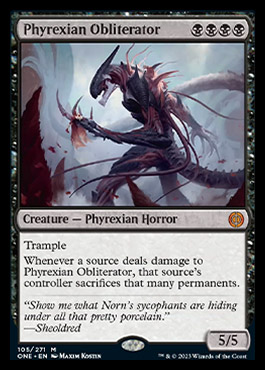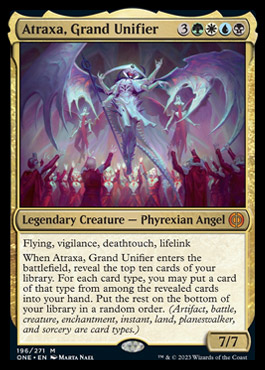 Planeswalkers have seen the glory of Phyrexia and have been Compleated!
---
Single cards for Phyrexia: All Will Be One are available for Preorder here and will be available for pickup on Friday, February 3rd! For more information about what singles come in which booster packs, check out our Phyrexia: All Will Be One FAQ page here.

All products except for the Phyrexia: All Will Be One Compleat Edition Bundle (which will be available on Friday, February 24th) will be available during the Prerelease starting Friday, February 3rd. You'll be able to pick up any Booster Box, Commander Deck, or other product related to Phyrexia: All Will Be One early before the official release date of Friday, February 10th.
---
Reserve your spot for the Phyrexian Invasion! Prereleases are happening the weekend of February 3rd - 5th. You'll also be able to purchase extra prerelease kits to play at home with the Take Home Prerelease option! Each Prerelease Entry comes with one Prerelease Pack containing six Draft Boosters as well as a promo card with which to build a minimum 40 card deck. Basic lands will be provided for deck building. Players will then participate in three rounds of swiss pairings. Matches are best of three. Prizes will be awarded based on your number of match wins. Click on the images below to pre-register and save your seat at the events of your choice!
*NOTE: The Saturday 3pm pre-release is a unique draft pre-release and not a sealed event
---